OSA Presents
Mozart's

Le Nozze di Figaro
01.07.2024 - 31.07.2024
OSA...
In Italian, the verb osare means to dare to push yourself beyond your limits. You have to dare to discover your potential as a singer, so OSA!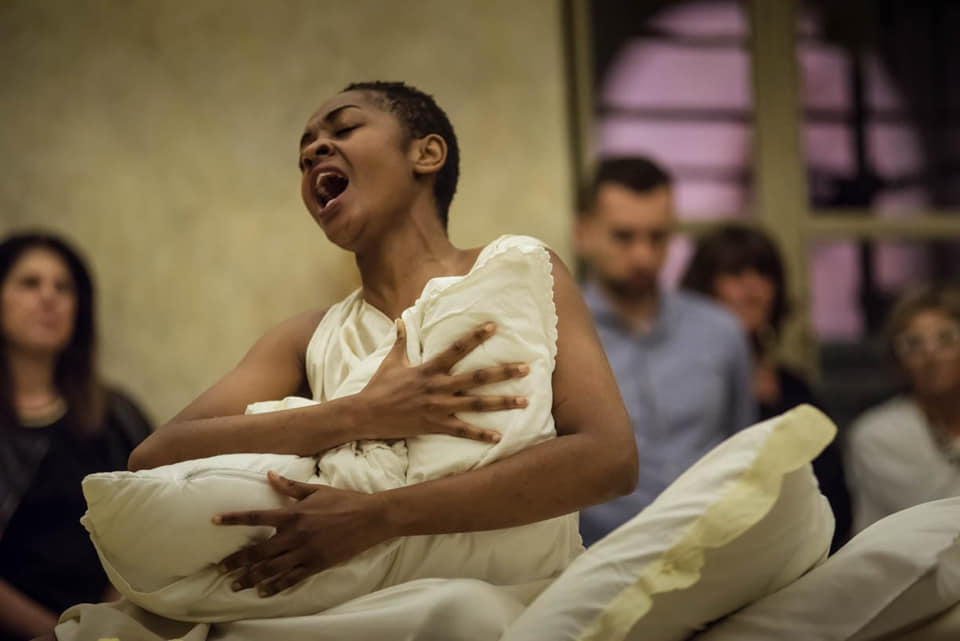 Mission
Opera
Since its beginning, opera has been a medium through which the human spirit fully expresses itself, representing the epochs of history through tales of love and hatred, drama and comedy, politics and social customs. Keeping this art form alive means connecting the real world with the artistic, analyzing it in the present and bringing it to the future. It means connecting artists of every sort‒painters, sculptors, singers, musicians, writers, and dancers‒and giving them the possibility to construct a great message through the beauty of their craft.
Studio
The youth are our future, so it is fundamental that we don't neglect them in the present. Creating an educational route for the coming generation, centered on the technical aspects and methodologies of staging is indispensable in the discovery and development of talent. Stage experience is the ultimate teacher and refining fire for young artists. There is no better context in which a young singer can not only confront their fears and limitations, but truly master them.
Abruzzo
Our environment impacts our artistry. Mahler went to the lakes of Carinthia to write his compositions, Brahms took to the alps for inspiration, and D'Annunzio was in Abruzzo when he wrote La Gioconda and Francesca da Rimini. We believe that young artists will also come to Abruzzo and be inspired by the culture, the history, and the beauty of the Trabocchi Coast. We are proud to be working with Il Teatro degli Ulivi, a natural open-air theater amidst a grove of olive trees in the city of Fossacesia that fosters inspiration and nurtures artistic development.
Curriculum
Opera Studio Abruzzo is an opera studio dedicated to rearing the new generation of artists by providing valuable experiences to young singers that prepare them to work in the world of classical music. Our curriculum is designed to replicate the same workflow that is found in opera houses throughout Italy, consisting of staging and musical rehearsals, work with conductors and coaches, all culminating in full operatic performances with orchestra in the beautiful theater, Il Teatro degli Ulivi.
Beyond helping our students experience what it is like to work as young professionals, we want to help them thrive as young professionals. To accomplish this, students will be invited to participate in masterclasses, practical courses in the Italian language and Italian diction, mock auditions and auditions for agents, and a series of recitals along the Trabocchi Coast.
In addition to creating a program that gives opportunity to young artists, we aim to inspire and nurture love for opera in the future generation of musicians by creating and performing an abridged, kid-friendly version of our season's principal opera.